The online MBA market has arguably never looked more appealing to prospective business school students. With coronavirus closing schools and social distancing measures putting a halt to campus education, interest in online MBA programs looks set to peak.
When you're considering business school though, there are multiple questions you have to cross off your checklist. Which school's online MBA program is the best? Which is most affordable? Where are the best employment opportunities?
That's where the annual QS world's best online MBA programs ranking comes in, breaking down the best program options worldwide.
QS rank business schools' online MBA programs according to four criteria: employability (30%), diversity and access (30%), the quality of the learning experience (35%), and the class experience (5%).
---
Read on or skip to your section of interest by clicking the links below:
Full Ranking: World's best online MBA programs
---
Top 10 Best Online MBAs
Spain's IE Business School beat off 46 other programs to be ranked the top online MBA program in this year's QS Ranking, for the fourth consecutive year. IE hit a score of 100 for employability and a strong 98.3 for strength of faculty and teaching.
The school was joined in the top 10 by Imperial College Business School (2nd), Warwick Business School (3rd), Australian Graduate School of Management at the University of New South Wales (4th), MIP Politecnico di Milano (5th), Indiana University's Kelley School of Business (6th), Alliance Manchester Business School (7th), USC Marshall (8th), Florida International University (9th), and the University of Otago Business School (10th).
With three UK and US schools in the top 10, alongside two European schools, this year's ranking shows that the top online MBA game is dominated by Western, Anglosphere universities. Indeed, 25 of the 47 schools ranked are from America.
There are bright spots for schools outside of Europe and the US. The Australian Graduate School of Management (AGSM) placing fourth, and the University of Otago Business School in 10th, chimes well for the southern hemisphere. As does Asia's sole representative, India's Amity Directorate of Distance & Online Education, placing 33rd, and Latin America's only ranked program, Peru's CENTRUM PUCP Graduate Business School, placing 14th.
---
READ MORE: Is An Online MBA Worth The Money?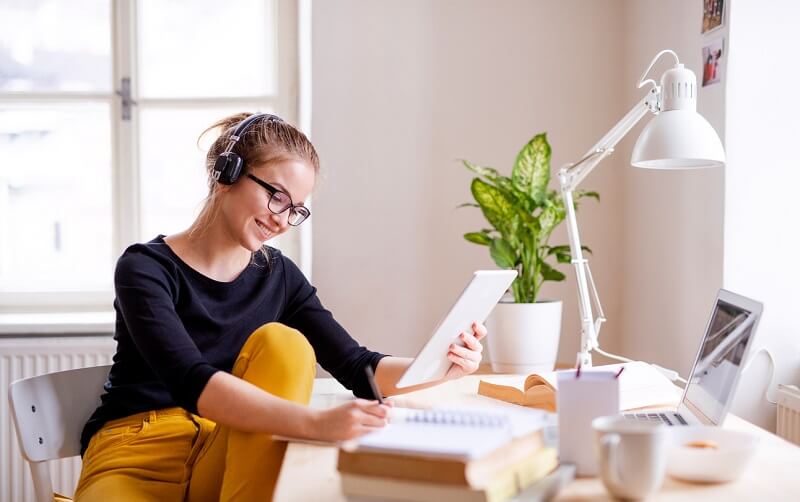 ©Halfpoint
---
Affordable online MBA programs
Moving the program online would suggest that the QS ranking is a ranking of more affordable online MBA programs for candidates. However, at the top, the degrees still fetch a hefty tuition fee.
IE Business School's 18-month program will set you back $55,636, while the two-year programs at both Imperial College and Warwick Business School charge tuition of $40,858 and $36,131 respectively.
The top three do come in at a more affordable rate than Kelley School of Business ($74,520) and USC Marshall ($102,975), however.
The UK schools perform well when it comes to the most affordable online MBA programs. Durham University Business School is ranked 16th in the world overall by QS, but charges students $28,607 tuition. Bradford School of Management in 35th place goes one better, with a tuition fee of just $22,756 for their online MBA.
The University of Birmingham Business School's two-and-a-half-year Online MBA program is ranked 17th and costs $25,075, while Aberdeen's Robert Gordon University is in 32nd place and sets students back just $21,144. Sitting in 28th place and fetching a similar fee is Aston Business School, with an online MBA tuition of $23,259.
Across the pond, among the most affordable online MBA programs in this year's QS ranking are the Georgia Southern University's Parker College of Business program, at $22,170, and Kent State University's online MBA, costing roughly $30,000.
The University of Otago Business School charges domestic students $21,647 and international students $35,169.
---
Online MBA class profile
The ranking also offers insight on the student profiles that make up online MBA programs around the world.
The average online MBA student has nine years of work experience. The most experienced classroom can be found at the Jack Welch Management Institute, where students bring with them around 15 years of business experience.
Nearly one quarter of the business schools providing online MBA programs (11/47) record no international students in their cohort. Globally, the international student average is 24%.
There is also a disparity between genders. Women account for 39% of student cohorts across the 47 programs, and men 61%.
---
READ: Are Coursera Courses Worth The Effort?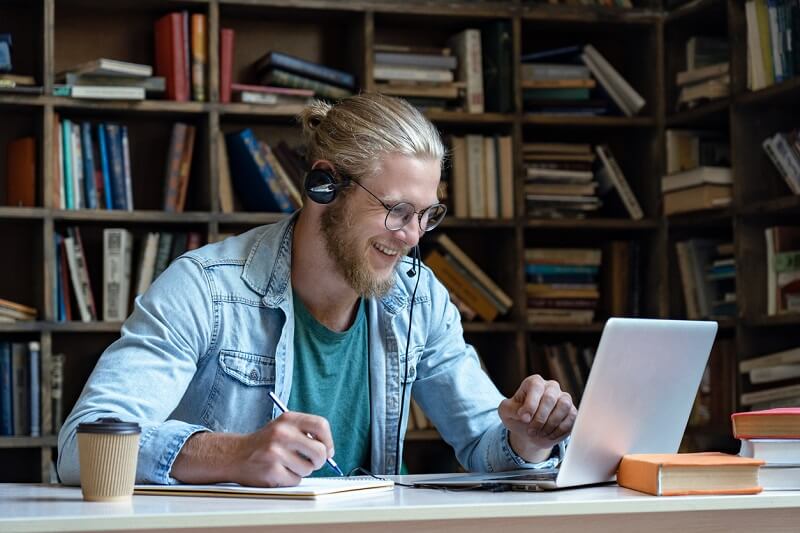 ©Insta_Photos
---
Ivy League online MBA
Can't find an Ivy League online MBA in QS's global ranking?
That's because there isn't a single Ivy League business school that has officially launched a full online MBA program. However, these super-selective schools do offer online education in a different format.
They mainly deliver to students shorter, online courses at the fraction of the cost of an MBA. Harvard Business School Online runs courses for several weeks at as little as $1,050, covering entrepreneurship, economics, and business analytics.
In our article on the online education options at Ivy League business schools, we tell you about the opportunities open to students, the pros and cons of distance learning at an Ivy League school, and why there hasn't been an online MBA launch at any of the Ivy schools.
In the midst of the coronavirus pandemic, schools have been forced to push their education online, which begs the question: Will we see an Ivy League online MBA once the crisis has subsided?
In general online education terms, Nunzio Quacquarelli, CEO and founder of QS Quacquarelli Symonds, says that "the ongoing COVID-19 pandemic is obliging higher education providers to ensure that they are able to offer outstanding teaching and learning experiences in the virtual classroom, and demand for online education is likely to accelerate as lockdowns across the world continue."
Only time will tell if this pushed the Ivy schools into the realm of fully fledged online MBAs, but it wouldn't be a surprise given the current circumstances, to see one surface in the coming years.
---
The world's best online MBA programs