Live Updates: Coronavirus Impact On Business Schools
What is the impact of coronavirus on business schools? We bring you the latest updates including campus closures, changes to MBA admission requirements, and more
Summary
New MBA application deadlines released amid COVID-19 disruption
European and US business schools plan to start classes on-campus in the fall
GMAT Online Exam appointments available through 2020
MBAs are still landing jobs despite coronavirus
Latest features:
Want to take your career to the next level while locked-down by coronavirus? These online courses from Harvard Business School could be just the ticket

Social distancing and global lockdown may have changed consumer behavior for the better. Professors from the Kogod School of Business say businesses need to match the demands of conscious consumers

COVID-19 has forced master's students to take up virtual internships this summer, but does the experience give you the same benefits as working in an office?

A master's degree doesn't just lead to top jobs at private companies. We spoke to two graduates from Bocconi University, now working in the public sector using their master's to impact society
9 Harvard Business School Online Courses For Your Coronavirus Lockdown
It's no surprise that online courses have seen a surge in interest this year as professionals locked-down by coronavirus upskill at home. In April 2020 alone, Harvard Business School's online courses received five times more visits than in the period of January to March.
With COVID-19 making the jobs market more competitive, even for MBA graduates, it makes sense that people are looking for ways to add to their resumes and stand out from the crowd.
Harvard Business School offers a wealth of courses on its online learning platform HBS Online—covering topics like entrepreneurship, sustainability, analytics, and finance—and any one of them could prove useful in reaching the next step in your career.
Here's nine Harvard Business School online courses to take during lockdown:
---
1. CORe (Credential of Readiness)
Price: $2,250
Duration: 10-17 weeks, 8-15 hours per week
HBS' flagship online course, CORe, is a full introduction to business, consisting of three courses in Business Analytics, Economics for Managers, and Financial Accounting. This one is marked by its flexibility, allowing you to complete the required three-hour final exam any time, as well as offering different durations and start dates throughout the year. The course is assessed by online coursework alongside case studies centered on companies including Walt Disney, The New York Times, and PepsiCo. The course is aimed at college students, those considering graduate school, and mid-career professionals with business fundamentals.
---
2. Entrepreneurship Essentials
Price: $1,050
Duration: 4 weeks, 6-8 hours per week
For anyone looking to get a head start with building your own business, the Entrepreneurship Essentials course from HBS is the perfect way to begin. This short, intensive course covers evaluating ideas and assessing the market, raising capital, and identifying risks, with multiple start dates each year so you can pick it up at any stage of your business journey.
---
3. Sustainable Business Strategy
Price: $1,050
Duration: 3 weeks, 7-9 hours per week
This innovative course is perfect for anyone considering a career in sustainable business—always a timely topic. Taught by Rebecca Henderson, a HBS professor and research fellow at the National Bureau of Economic Research, the course dives into corporate social responsibility, examining industry disruption, business as a catalyst for change, and how to be a purpose-driven leader. Case studies are taken from Unilever and Walmart among others, and the course ends with students developing a personal plan for the action they can actually take to create change.
---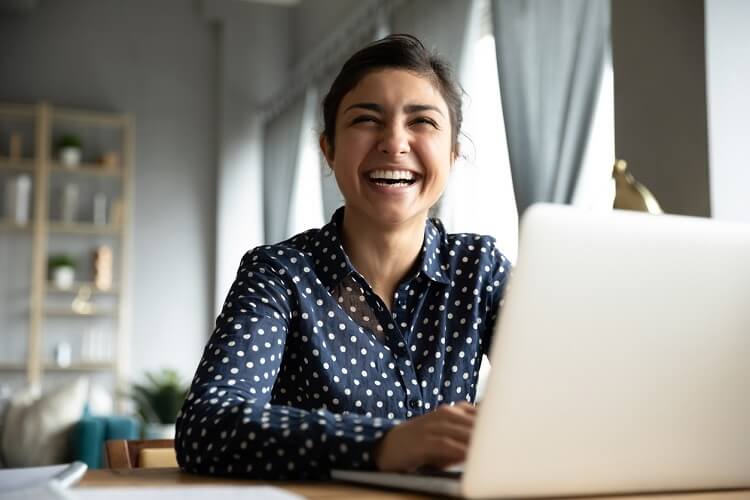 (©fizkes / via iStock)
---
4. Alternative Investments
Price: $1,600
Duration: 5 weeks, 6-7 hours per week
As the global economy is expected to shrink 3% this year, plenty of people will be looking for ways to make their money go further. HBS' Alternative Investments program is the ideal starting place for exploring investing, and explores opportunities as diverse as hedge funds, real estate, private equity and private debt with the ultimate aim of giving students confidence to assess investments themselves. The course is taught by three finance professors at HBS, so you know be getting a rigorous course, and offers two start dates in October 2020 and January 2021.
---
5. Negotiation Mastery
Price: $1,600
Duration: 8 weeks, 4-5 hours per week
This short course offers budding managers the chance explore negotiation strategies with Michael Wheeler, who has taught negotiation at HBS since 1993. Each of the four modules explores a different aspect to negotiation, with interviews with company leaders complimenting the syllabus. The course is built partially around personal goals, which you'll set at the beginning of the course, and includes reflection at the end on how you will utilise your skills in future negotiation opportunities.
---
READ: Is Udemy Worth It?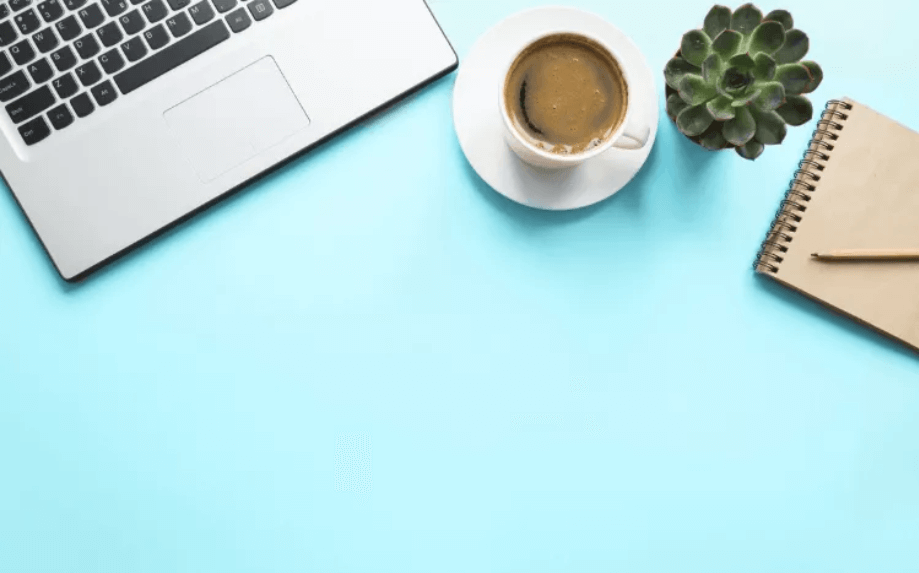 ---
6. Management Essentials
Price: $1,600
Duration: 8 weeks, 4-7 hours per week
The perfect basics course for anyone looking to move into graduate business education, Management Essentials, part of CORe, aims to turn students into skilled management professionals. Alongside intensive case studies exploring events such as the Cuban Missile Crisis and the 2010 Chilean Mining Rescue, students will explore decision making, successful change processes, and how to manage growing businesses. Whether you've just moved into a management role or aspire to be a CEO one day, this course will teach you all the basics.
---
7. Disruptive Strategy
Price: $1,600
Duration: 6 weeks, 5 hours per week
The Disruptive Strategy course was created by Clayton Christensen, a New York Times best-selling and one of the world's foremost innovation and disruption experts, and could be the ticket for succeeding in today's 'new normal'. Students will explore how to identify threats, develop a strategic mindset, and how to innovate, with industry case studies diving into entertainment, healthcare, and digital innovation. The course includes a team project component as well as a final paper and one-on-one interview.
---
Harvard Business School Online Courses
---
8. Business Analytics
Price: $1,600
Duration: 8 weeks, 5 hours per week
With data becoming an increasingly important component of everyday life, HBS' Business Analytics will give you the skills to be confident in interpreting data and making decisions. The course is taught by one of Harvard's own MBA professors, and introduces concrete skills such as exploring data sets, analysing variables, and implementing analytical skills in Excel. Examined through short quizzes throughout the course, you'll mainly learn through practical analysis and through exploring case studies.
---
9. Global Business
Price: $1,600
Duration: 4 weeks, 6-8 hours per week
In today's ever-changing business environment, thrown into sharper focus by Coronavirus, understanding the global economy and varied social and political factors affecting business could mean the different between success and failure. The Global Business course examines these issues and helps build a solid foundation in macroeconomics. You'll learn in part through interviews with company leaders, exploring the effects of environmental change, political risks, and government spending on businesses.
---
Applying for HBS Online Courses
All Harvard's online courses require the completion of a brief application where you'll be asked for some personal background information and which varies slightly for each program. The majority of applications are accepted.
You can also get tuition assistance for the Credential of Readiness (CORe) program, as well as the Business Analytics, Economics for Managers, and Financial Accounting certificate programs.
---
Online courses are cheaper than going to business school, but are they worth the investment? For your next read, check out our article:
COVID-19: Business Must Meet Demand From Conscious Consumers
Most consumers today care where their products come from. They want to support ethical, sustainable, and environmentally-conscious businesses wherever possible––even if this comes with a bigger price tag.
This behavior, called conscious consumption, is an example of altruism: the willingness to help others, even if that incurs personal costs or lack of pay-off for yourself.
Professors Jay Simon and Ron Hill at American University's Kogod School of Business are working to make altruism and conscious consumption a key part of every program they offer, encouraging MBA students to be part of the movement.
The idea of aiding others without benefitting yourself goes against the core of capitalism, centered on generating revenue and outperforming your competitors. In the context of COVID-19, however, Jay and Ron argue that businesses need to step up and meet the demand for altruistic products and services.
---
The slow introduction of altruism
Altruism isn't a new idea. In the 1990s, Nike sales took a huge hit after stories emerged about unethical labor conditions for Nike employees in Southeast Asia, explains Jay (pictured), who focuses the majority of his research on consumer behavior and sustainable business practices.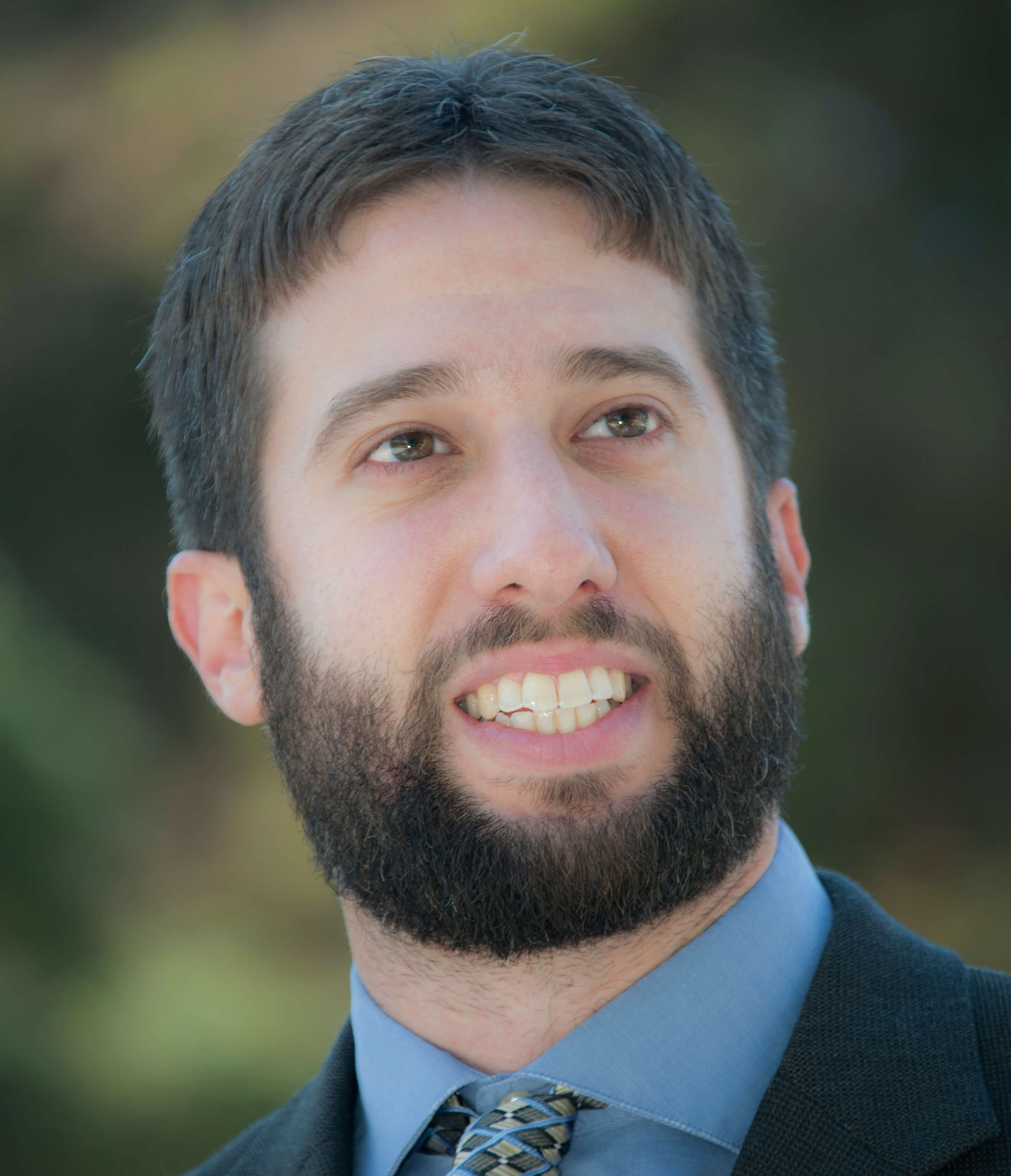 The scandal prompted consumer outrage and forced Nike to improve production transparency in order to rebuild its public image.
Faced with the darker underbelly of the commercial world––sweatshops, child labor, environmentally damaging factories––modern-day consumers are put off from brands altogether. Therefore, from a business standpoint, it's vital that companies are marketed as ethical and humane to avoid being boycotted.
Consumers are looking for a more concerted effort to make a positive change. Adidas, for example, has introduced a line of trainers made entirely of old recycled materials, with a public pledge to use only eco-friendly materials for all products by 2024.
"The more people are aware of disparities in labor and environmental practices, the more they're going to factor altruism into their consumption decisions," Jay continues. "There's an opportunity for companies to get value from behaving responsibly."
Altruistic corporate social responsibility goes beyond donating to charities on an annual basis but rather makes a long-term commitment to projects or behaviors that don't benefit them monetarily, he emphasizes.
---
The limits of altruism
In an ideal world, you would probably like to be an altruistic consumer, but the reality is that it costs more. Not everyone can afford it long-term.
"There is a cost or pain threshold," Jay explains. "If people are struggling, they're only willing to sacrifice so much."
We're seeing this happen with the global coronavirus pandemic. Towards the beginning of lockdown, there was a willingness to support more local businesses. Consumers were choosing to support their immediate community rather than investing in bigger international brands, despite the extra cost. This was an abrupt reversal of the modern-day trend of shopping conveniently and cheaply.
---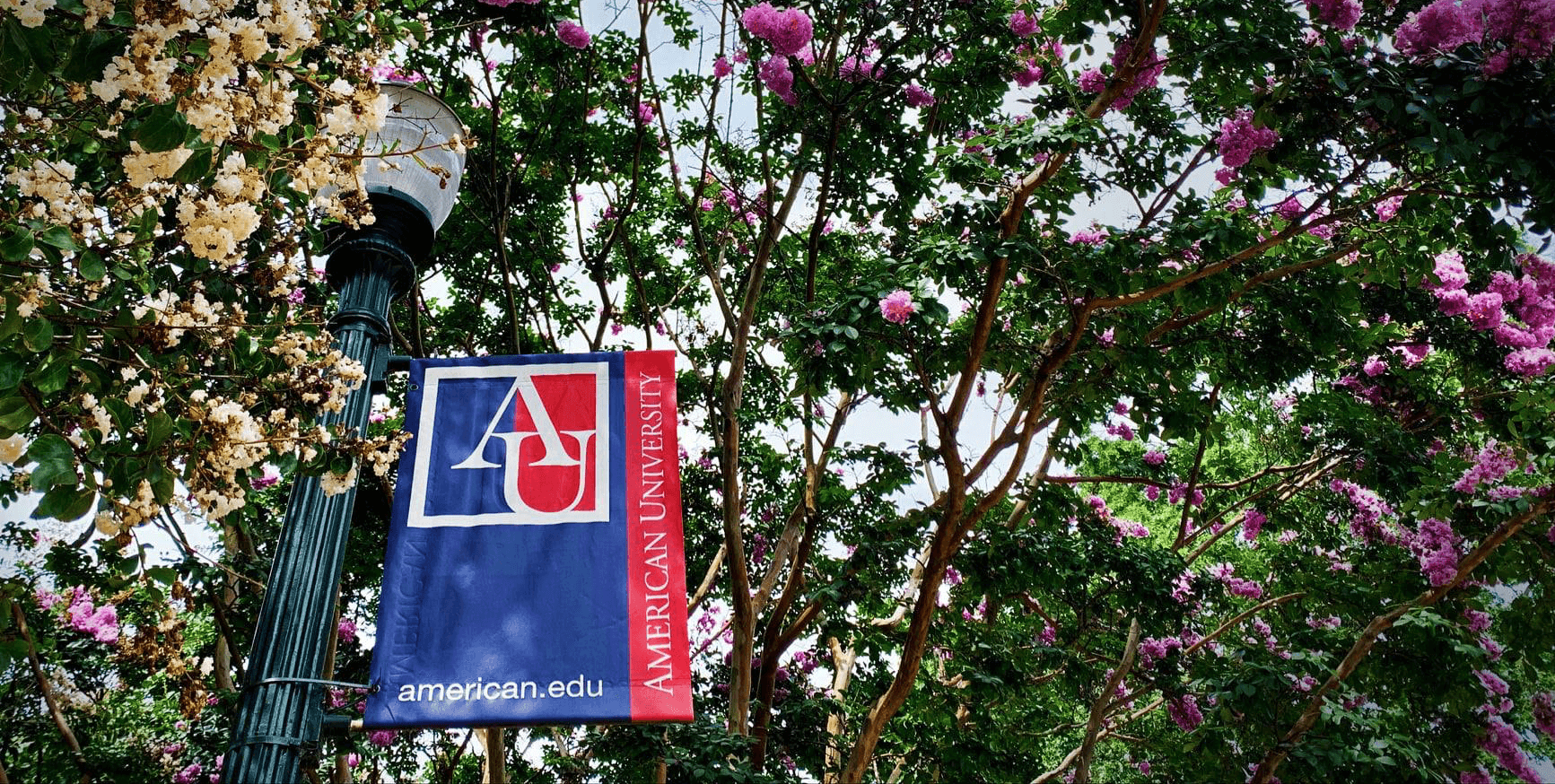 ---
Months down the line, consumers are returning to convenience. Economic strain caused by furlough, job loss, and ongoing expenses means that the more expensive (and more ethical) options are no longer viable for a large percentage of consumers.
This altruistic limit is why corporate responsibility remains a niche subsector of the business world. It's still a growing market––and there's a growing expectation from consumers for international companies (particularly those rooted in developed countries) to do better, but where consumer capability stops, businesses aren't picking up the slack.
Companies need to balance ethics with monetary gain, Jay argues, before they get left behind. "These companies will be willingly losing some market share if they just focus on cost and efficiency above all else."
---
Conscious

consumption & the

responsibility of businesses to plug the gap
While there's a limit to the average consumer's conscious consumption, businesses have the resources to change that. Businesses need to make it easier for consumers to be altruistic, Ron states (pictured).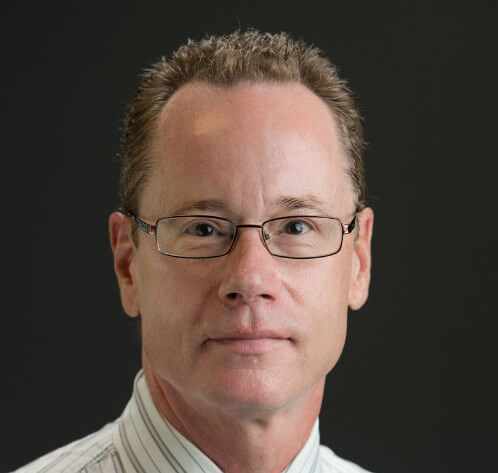 "Huge corporations that make tens of billions of dollars every quarter still operate like their competitor is nipping at their heels," says Ron, who is a professor of marketing and public policy at Kogod and widely recognized for his years of research around socioeconomic disparity and ending poverty
"They may claim corporate responsibility by giving $10 million a year away to various charities, but that's a drop in the bucket compared to what they could give," he continues. "These companies need to rethink their responsibility to humankind. They have a responsibility that's larger than just sending out products and collecting the revenue."
One of the main problems Ron sees is the unfair distribution of resources. Developed countries are monopolizing resources for their own gain––buying them cheaply from poverty-stricken communities and benefitting from a big profit margin.
The issue of disparity goes beyond businesses, Ron says, but the solution could be provided by them. For example, the issue of overpriced healthcare in the US has directly led to a higher number of deaths within impoverished minority communities during the pandemic.
Corporate responsibility in healthcare could involve pharma companies providing cheaper services and support to their customers. This might lead to the company logging fewer profits, but it's about doing what's right.
Being able to market your business as humane, altruistic, and supportive, Ron argues, will go a long way toward securing these new, more altruistic consumers in the long-term.
"Businesses need to ask themselves: How do we demonstrate more moral maturity?"
The Value Of Remote Internships During A Global Pandemic
With the global spread of COVID-19 disrupting companies, changing travel plans, and forcing thousands to work remotely online, what kind of work experience is available this year?
At Cranfield School of Management, internships are offered as part of the Management MSc program. Hannah Piazza, the school's internship and project manager explains master's students' internships haven't been as impacted by social distancing measures as you might think.
"They're still working on the same things they would have in the office. And they're actually gaining additional skills when learning to work online as part of a team, and building their networks," she says of the school's shift to a virtual internship model.
Hannah's job at Cranfield is to navigate 'the new normal', ensuring the school's master's students are still able to benefit as much as possible from the various internships on offer, and to support them throughout the summer months when the internships take place.
The coronavirus pandemic has seen some companies scale back their hiring plans, making getting real-life work experience during your business master's all the more important.
So, are remote internships worth it?
---
Introducing

:

V

irtual internships
While the pandemic has shaken up the traditional internship model, the opportunities for work experience are still there, Hannah says. Even before COVID-19, Cranfield offered internships where students work on company projects online.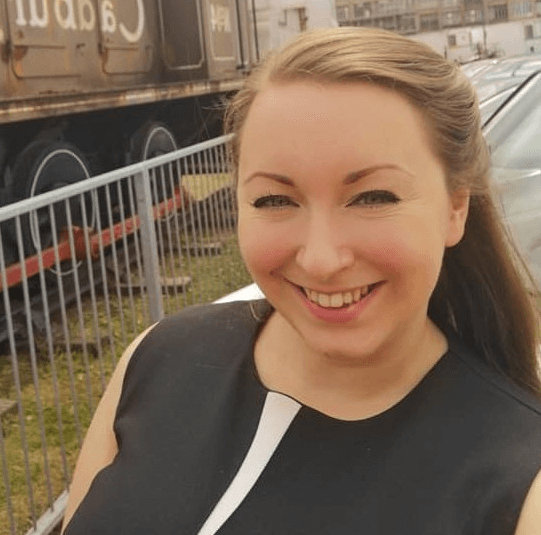 Remote work means you aren't bound by your geographic location––you could apply to a top tech firm in the US or a consultancy firm in China, provided you were able to work with the time difference in mind.
For local companies working in tandem with Hannah, the pandemic required some reframing, as these placement options weren't initially designed for online. "Because no one anticipated COVID-19, we had to go back to the drawing board and rethink how remote internships could benefit our students," she explains.
"Now, our remote internships are almost identical to if they were in an office," she continues, "but instead of having a physical desk and meeting rooms, they use Zoom or Teams."
The shift to online hasn't impacted turnout for these virtual internships either. "We're working with a lot of online retailers, digitized companies, and tech startups that are all keen to take on interns in a remote capacity from Cranfield," Hannah says.
Students enrolled on internships are expected to dedicate their thesis––which makes up 40% of their overall grade––to a project they undertook at the company they worked for.
---
What's the virtual internship experience like?
MSc in Management student at Cranfield, Roisin Christodoulou (pictured), is almost midway through her three-month internship with London-based robotics and AI company, BotsAndUs.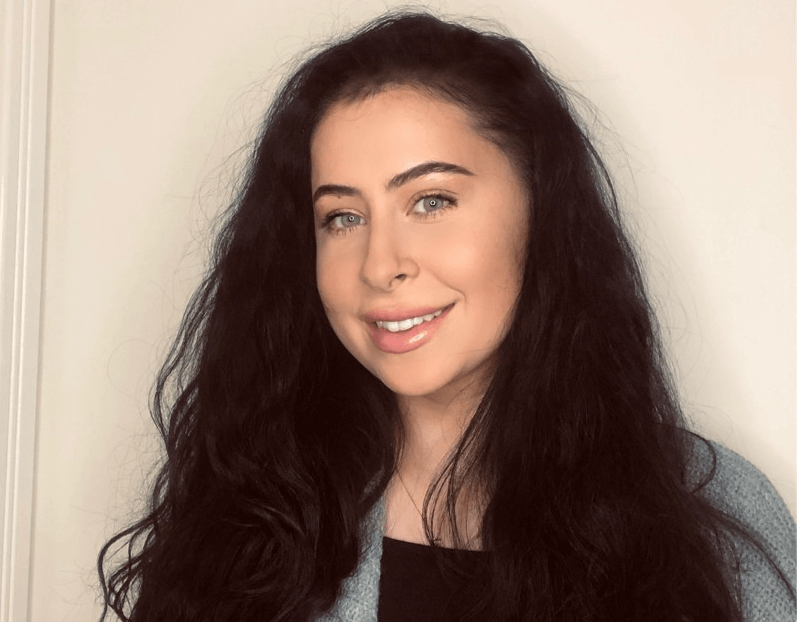 As a social media manager, she's creating a social media marketing plan for the company to use going forward, introducing the company to new online platforms.
Roisin applied for the role because she was interested in robotics and AI and wanted to see what marketing opportunities there could be for her in the sector.
Drawing on the theory she's learned throughout her time at Cranfield, she's been able to introduce new topic areas for BotsAndUs to consider when marketing their products. Cross-cultural management, for example––the importance of having a diverse workplace and advocating for diversity on public platforms.
When her three months are up, Roisin will be expected to write her thesis on the overarching project she has been working on for BotsAndUs, integrating her practical skills with the theory she learned in the classroom.
"Creating content is harder because I'm not in the office. I can't take photos of videos of people at the company for the social media," Roisin explains. But the virtual internship experience has taught her the importance of adaptability, and how working as a team transcends face-to-face communication. Through technology, we're more connected than ever before.
Roisin has been in regular contact with Hannah, as well as members of the BotsAndUs team, and has been enjoying putting her theoretical knowledge to the test. She's been learning a lot more about the robotics industry, she says, and wants to continue pursuing marketing and social media management in the industry going forward.
"I hadn't known that robotics has such a stronghold in Europe," Roisin adds. "It's a really interesting field to market."
---
Is a

virtual

internship

worth it?
While some things can't be recreated in a virtual environment, real-time work experience is essential, regardless of whether it's completed online or offline.
Even when offices re-open, remote internships will likely remain. As well as giving companies a wider talent pool to choose from, they give interns more international options too.
"[The virtual internship] has been given a great opportunity to prove I can put together a marketing plan by myself and present it to a company," Roisin concludes. "And it's giving me the experience and confidence I need for my future roles."
COVID Test Centers To The Federal Reserve: How A Master's Degree Can Help You Transform Society
A master's degree from a top business school will almost certainly pay off in terms of salary. MSc in Management graduates from Bocconi University in Italy earn $85k on average three years after graduation. But another way to measure success is through your social impact.
Elena Falcettoni and Maria Vittoria Gronchi are two women for whom social impact is part of their everyday life. Elena is an economist at the US Federal Reserve, researching how policy can improve access to healthcare, while Maria Vittoria is the director of the COVID testing centers at New York City Health & Hospitals, reporting to Mayor Bill de Blasio.
Both have an advanced skill set and practical experience from their master's degrees at Bocconi University, programs which they credit to getting them to where they are today.
---
Maria Vittoria Gronchi | Director of COVID Testing Centers, New York City Health & Hospitals
---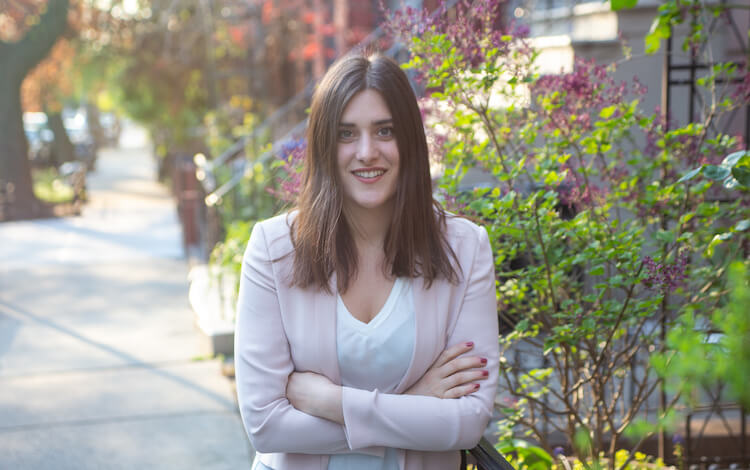 ---
Five years ago, when Maria Vittoria had just graduated from her bachelor's, she couldn't have predicted what lay ahead. Global pandemics aside, she couldn't decide which direction she wanted her career to go in.
"I've always been ambitious but value-driven, and want to make a difference in people's lives," she insists.
She'd majored in economics, and had an analytical background, but realized she desired more of a managerial competency in order to lead effectively. She was also aware of not limiting her opportunities.
"I was looking for something that could open as many doors as possible in a field that I knew I was interested in," Maria Vittoria explains.
The MSc in Economics and Management of Government and International Organizations at Bocconi stood out for this reason. It allowed her to delve into different aspects of public sector roles and decide where she wanted to carve out her career. It also offered the opportunity of a double degree, enrolling in a Master of Public Administration (MPA) at the State University of New York (SUNY) in Albany, New York.
It also helped show her the opportunities that were out there. In many of her classes, she met and listened to alumni from dozens of backgrounds across the public sector. "It really helped people like myself who didn't know exactly what I wanted to do."
---

---
Finding the right path to make a difference
From the get-go, Maria Vittoria's professors were indispensable in helping her identify her ambitions and achieve her goals.
"In the first month, the director and career service would sit with every one of us and ask us about our goals, and advise us about all the opportunities that would be best for us," she explains.
This quelled a concern that many students like Maria Vittoria had: that your opportunities in the public sector are far more limited than in the private sector.
Healthcare emerged as a key interest for Maria Vittoria. "On the one hand, healthcare is a human right, and we take it for granted, but we shouldn't. On the other hand, I come from a country where there are universal healthcare services, but we know that these systems have significant problems."
Following her dual degree master's, including a year spent in New York doing her MPA, Maria Vittoria set about finding the right role in public health. This included stints at the New York State Assembly, at the mayor's office, before moving to New York Health & Hospital.
All these roles had one thing in common—"critical thinking"—a skill she credits to her master's. "Bocconi really taught me how to solve problems, with limited resources and time."
No truer has this been than in her current role as director of COVID Test Centers in New York, which in April 2020 emerged as the epicenter of the coronavirus outbreak in the US. It's a rapid, ever changing environment which has forced Maria Vittoria to be agile. "News emerges everyday that could change your entire plan."
But her master's and her experience has taught her not to be paralyzed or overwhelmed by the problem, but to do something about it, something she hopes to bring back to Italy one day. "Many young folks complain about politics, but not many people want to build the competencies you need to get there and make a difference. I felt like I didn't want to complain, I wanted to do things to make a difference."
---
Next Page: Elena Falcettoni, Economist at the US Federal Reserve
---
Elena Falcettoni | Economist at the US Federal Reserve Board of Governors
---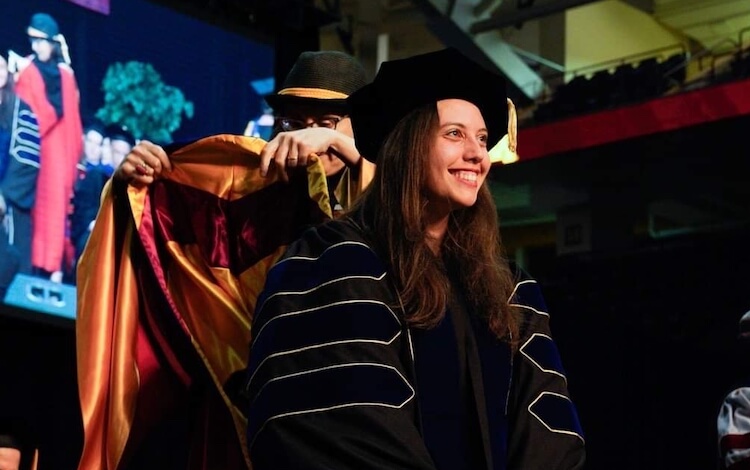 ---
Given Elena's foundation in finance, many might have expected that she'd pursue a career at a top investment bank.
She tried it out, with in-company training at Deutsche Bank and BlackRock, but she soon realized that she craved something that played more to her strengths.
"Investment banking was interesting but felt a bit repetitive, and it wasn't about creating knowledge. I realised that I wanted to use the tools and training I had for something else," Elena reveals.
While doing her MSc in Finance at Bocconi, she was keen to broaden her outlook, and set about exploring the other opportunities that lay ahead for her.
Elena was exposed to a highly international MSc in Finance program, which deepened what she already knew about finance. "You get trained as a person who is in an international program, and not as a person who should go straight to the closest bank and work there. The mindset from the get-go is that you are a citizen of the world."
It also motivated her to drive changes in areas of finance that she wasn't happy with, namely the gender imbalance in the industry. At Bocconi, she co-founded the Women in Business Association, which still exists to this day.
"This came out of a desire to create a community for women, which would bring together great role models, showing the many different paths and fields of business, and letting women network with one another so they can know what opportunities lay in front of them."
---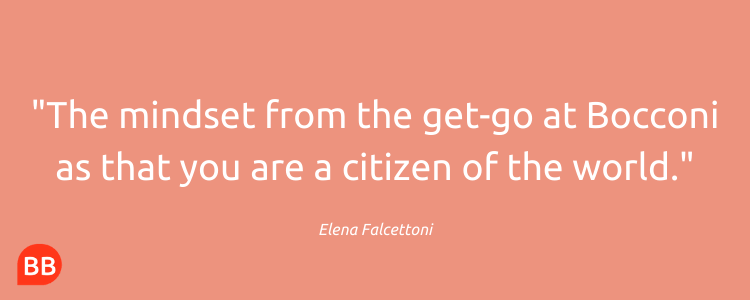 ---
From a PhD to the Federal Reserve
Approaching the end of her MSc in Finance at Bocconi, a PhD in the US beckoned, and Elena was keen to put some of her knowledge and skills to good use.
The analytical and practical mindset that she had built at Bocconi helped her to make this transition. "The MSc in Finance at Bocconi is very quantitative. That's one thing that you really need for a PhD in economics."
Her PhD focused on industrial organization and health economics—"Using structural models of supply and demand to analyse how specific health markets work."
This led her to her current job at the Federal Reserve Board of Governors, where she is continuing her research as an economist, hoping to implement policy which could impact access to healthcare for millions.
Her research is looking at the shortage of physicians in rural areas in the US, and how to use financial incentives to try and address this imbalance. "Physicians are high income people, so they really like living in places with better amenities. That's what it came down to—a trade off in the mind of the physician."
Real life problems require practical solutions. One of Elena's biggest takeaways from Bocconi was that any theorizing has to be backed up by action.
"My MSc in Finance was very practical, and it's the same kind of idea of using very quantitative tools to address real life issues," she says. "As an applied economist, that's what I'm still doing, just at a higher level."